We support enterprises in tackling market challenges by increasing the efficiency of their internal processes and meeting their customers' expectations regarding digitalisation and electronic transactions security.
A tailor-made offer for all business sectors
We support large companies operating in the retail, luxury, telecommunications, transport, tourism and large-scale distribution sectors, providing them with the tools to better manage sales activities and customer relations.

Our offer includes innovative solutions, ranging from terminals for the acceptance of digital payments to tailored packages for each type of business.
---
We offer innovative solutions to redesign the shopping experience:
Digitization of payment processes through traditional, remote, mobile, invisible and self-checkout payment systems in Europe, UK and Switzerland

A secure, reliable, competitive payment gateway integrated with the main features and the most innovative services on the market

Compliance with all existing security protocols

Integration with management systems and cash systems

Optimization of cashout processes

Simplification of the shopping experience from an omnichannel perspective

Customer loyalty through cross-channel tracking systems, proximity marketing and dedicated technical support

Advanced data management through business analytics platforms

Ad-hoc solutions for industry

An evolved range of POS, suitable for all needs, which allows you to integrate a complete suite of services into a single POS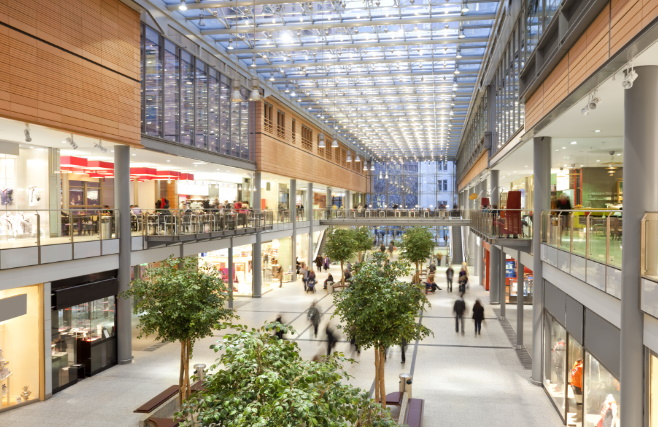 Corporate payment solutions
Our payment solutions rely on an integrated and multichannel approach and enable us to meet the diverse needs of every company.
---
Virtual Cards
Virtual Cards are designed to meet the needs of large companies. They:
allow an easier and more efficient management of procurement and travel expenses

guarantee high security standards

allow working capital optimization

provide support for a better management of purchase processes, supply chain and production cycle thanks to the centralization of expenses
Our solutions also include services such payments SMS alert or App notifications, 3D Secure, Key6 security code, expense tracking, online service activation, bank statements consultation and archiving.
---
Credit Cards
Our corporate credit cards meet the demands of freelancers and artisans as well as of medium and large companies. They:
allow online or contactless and mobile in-store payments

are equipped with apps for expenses tracking and card management

guarantee strict control over employees expenses as well as use report and analysis services

Include insurances, assistance and fraud management and prevention
---
Company Debit Cards
Corporate debit cards offer flexibility, security and ease of use, making work expenses payments even easier and allowing separate management of personal and professional spending. They:
allow contactless and mobile payments in-store as well as purchases from e-commerce stores

are accepted for withdrawals at every ATM worldwide

have several security features and self-service options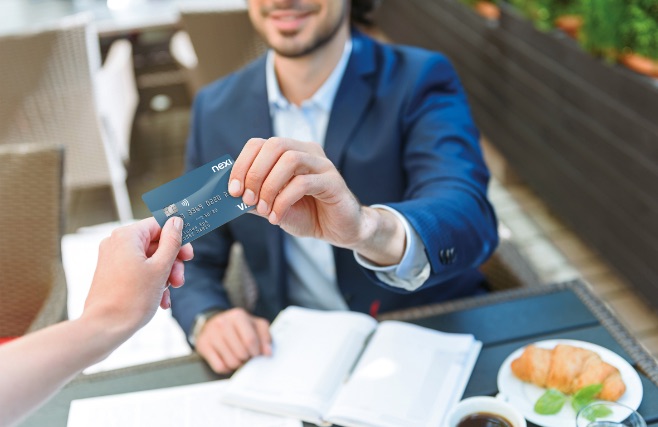 IBAN based payment services
Our IBAN based payment solutions allow companies to receive payments of large amounts directly into a bank account.
Our multi-channel platforms allow:
management of any type of payment (e-commerce, mobile, recurring payments, one click payments, iban based payments, etc.)
integration with third parties legacy systems 

 

queue management and provision of customizable reception services
Digital Corporate Banking
Our Digital Corporate Banking offer allows large Enterprises as well as middle and small business and Retailers to send payment instructions and information files to their Banks through a single front-end.
The Digital Corporate Banking offer includes two bundled modules which can also be activated individually:

CBI Services
Services that allow companies to send payment provisions to their banks through a single front-end system.
---
Fast Digital Invoicing
Document management and electronic invoicing solutions for business-to-business, business-to-government and business-to-consumer.
We support companies in the digitization of the business, to improve process efficiency and customer experience also with open banking solutions, which leverage the latest PSD2 regulations and which allow them to build new services based on advanced data management.
On top of the traditional E-mobile Corporate Banking services, CBI Node Services, CBILL, Certification Authority & Payments Security, offered through the Partner Banks, we offer also  
Host to Host Corporate Banking connections: for a direct, multi‑bank and multi‑account connection between the Company's management system and the Interbank Corporate Banking ecosystem
Delegated Technical Structure Services (STD): flow conversion procedures, to translate from proprietary formats to the standard CBI format
Fast Digital Invoicing services: solutions for electronic invoicing and conservation of documentation according to the terms prescribed by the regulations
PIS services to simplify payments by end customers integrated into the company's proprietary solutions or for credit collection.