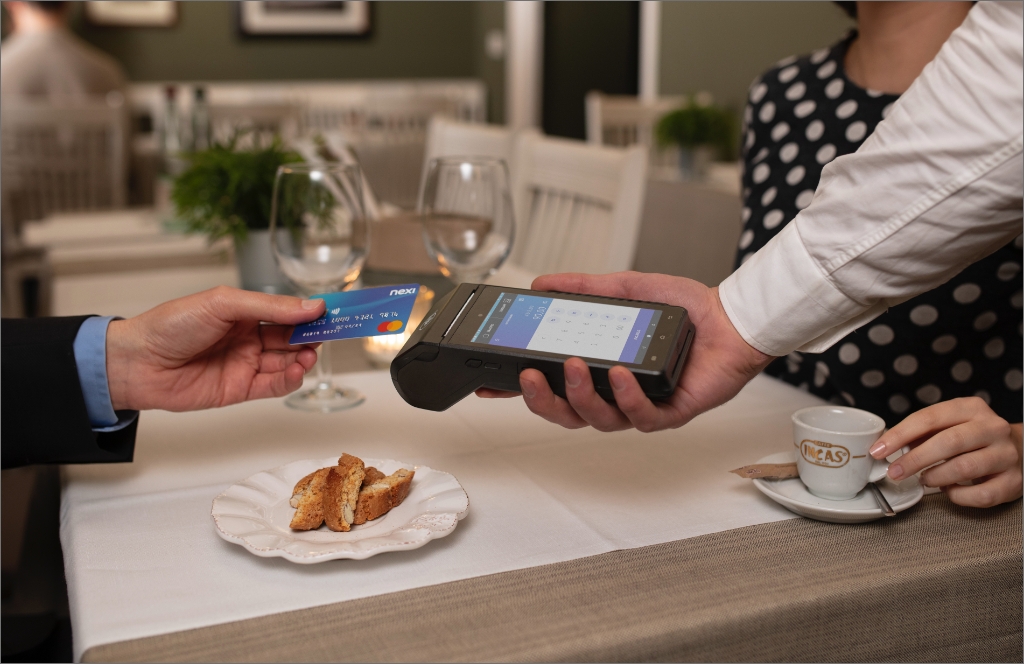 Nexi SmartPOS® is a range of advanced POS acceptance terminals that allow all digital payments to be accepted and support Merchants and Professionals in managing their activities directly from a POS terminal thanks to an integrated app ecosystem. 
Merchants can download a wide variety of services from the dedicated APP store, selected based on their specific needs, such as distance selling, order management, taxi booking, collection of opinions and advice from customers, management of discount vouchers and loyalty programs and turn the POS into a business management tool.
Nexi SmartPOS® is also available in the Cashier version, which combines the POS solution and the Electronic Cash Register for sending fees in a single device, compliant with tax regulations and with the tax revisions included.
---
Learn about Nexi SmartPOS terminals offerings in:
Nexi SoftPOS: the POS terminal is in the smartphone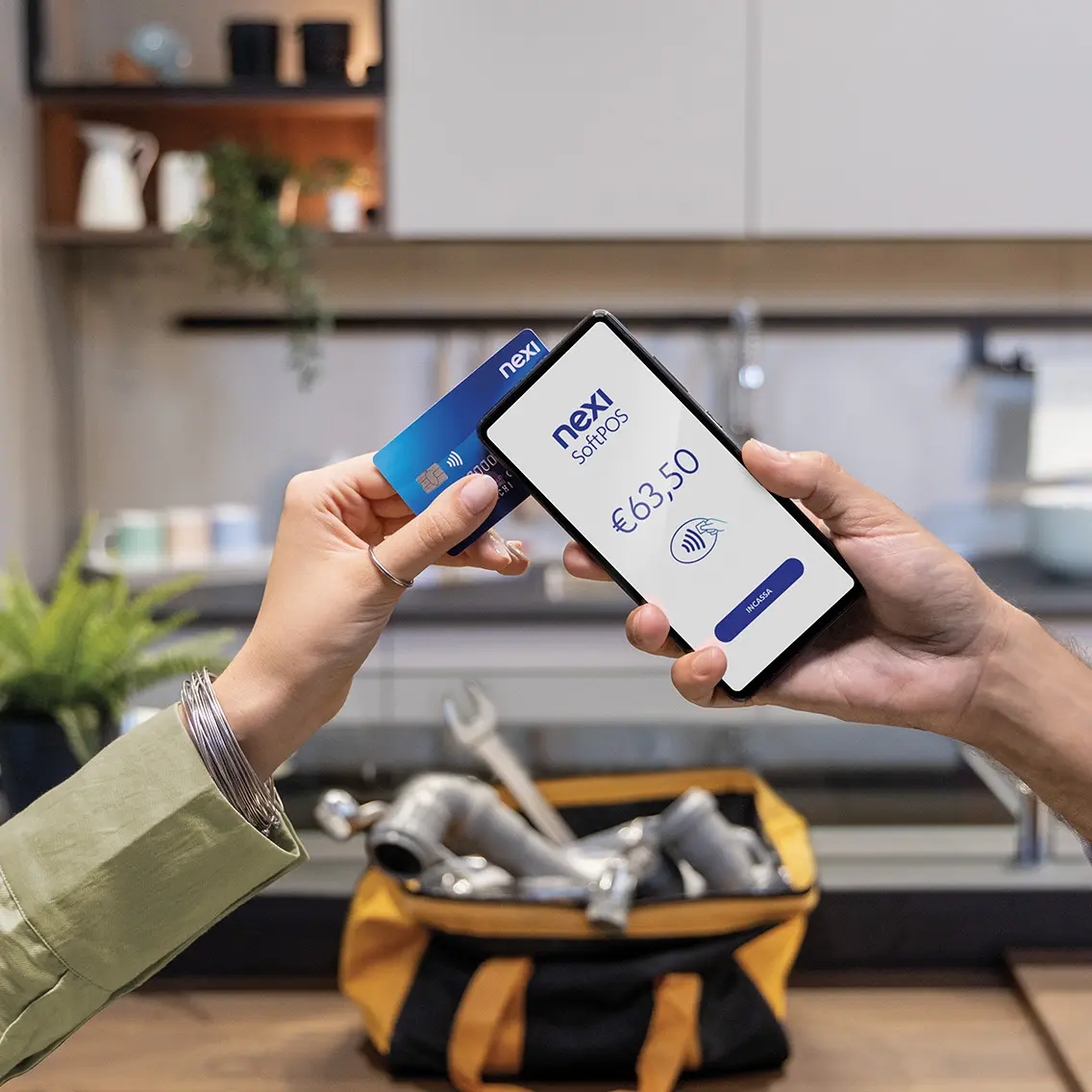 Nexi SoftPOS is the new solution that allows Merchants to accept digital payments via card, wallet and smartwatch with their Android smartphones without needing a fixed physical POS terminal.
All that is needed to activate SoftPOS is an Android smartphone and the appropriate App that can be downloaded from the stores.

Cashing out with SoftPOS is simple and secure; follow these simple steps.
Type in the amount on the smartphone
Place the card near the back of the Merchant's smartphone
Payment made
 
Nexi SoftPOS is ideal for mobile businesses, presence at trade shows and events, home deliveries or as an additional POS for:
Cash-out anywhere, even outside the point of sale
Efficiently manage the checkout queue at peak ti traffic times at the point of sale.
---
Learn about Nexi SoftPOS offerings in: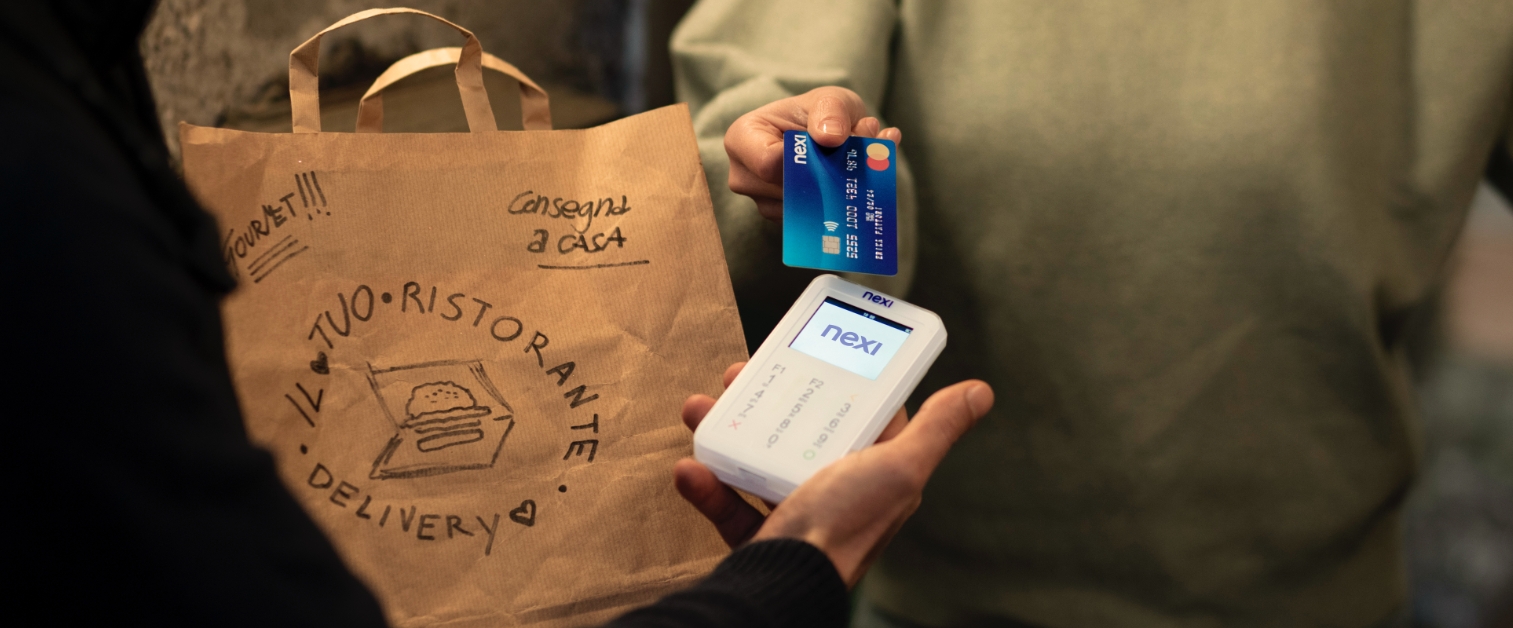 A small, lightweight POS acceptance terminal, to be used on the move, combining it with your smartphone through a unique App to accept digital payments wherever the customer is.
Versatile and portable, MobilePOS is the perfect payment acceptance solution for Merchants and Professionals who carry out their sales activities on the move (for example, during fairs or for home deliveries).
---
Learn about Nexi SmartPOS terminals offerings in:
Traditional POS acceptance terminals
Simple solutions to manage the acceptance of digital payments, in compliance with the highest security requirements.
A wide range of models that includes fixed, cordless and portable solutions, to easily respond to any need.