We work everyday to enable the digitization of payments acceptance for Professionals, Merchants, Hotels, Restaurants and Retailers.
We simplify and make their business more secure by providing a full range of payments acceptance solutions and services for every need, scale and activity.
We take advantage of new technologies to offer cutting-edge products and services ranging from card present and card not present payments acceptance, to e‑commerce, invisible payments and unattended self-service payments.
Omnichannel approach
Our solutions are designed to adapt to the diverse needs of Retailers, Merchants, Stores and Companies, enabling them to accept in-store and on-the-move payments, as well as online and on social media. Our solutions are also easy to integrate with pre-existing applications and deliver an excellent customer experience on any purchasing channel.

Easy and secure solutions to meet any Merchant's payments acceptance need, plus 24/7 best-in-class assistance.
A full range of acceptance services and POS acceptance terminals for any business activity: from smart card readers acceptance solutions and contactless payments to payments at the cash register and sales on the move, in and out of the store.
---
SmartPOS acceptance terminal
The most advanced POS acceptance terminal, allowing Merchants to handle any payment method with just one device. Thanks to an ecosystem of downloadable business apps Merchants can also manage various useful customer services as well as a number of day-to-day activities.
Merchants will find, in the dedicated app store, several add-on services developed for each business type and its specific needs, such as order handling and taxi reservations, remote sales, customer feedbacks collection, and discount voucher and loyalty programs management.
SmartPOS acceptance terminals are also available with an integrated cash register.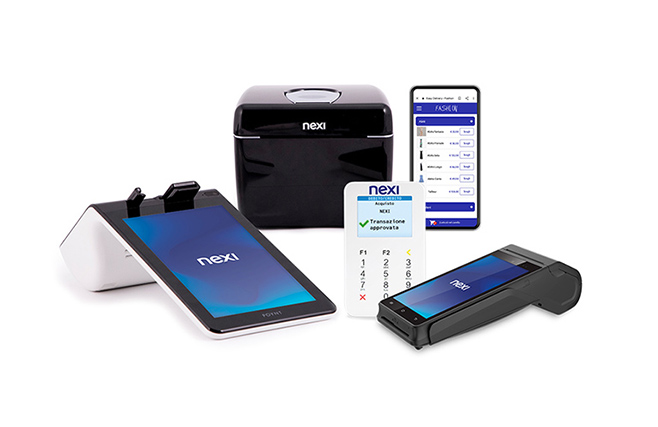 MobilePOS acceptance terminal

A small and light solution, combining a uniquely designed wireless card reader and advanced app technology for smartphone and tablet.

With MobilePOS, Merchants can accept payments easily and securely through smartphone or tablet simply by downloading the appropriate app.
Versatile and portable, MobilePOS it's the perfect payment acceptance solution for businesses and professionals that need to operate in full mobility (e.g. trade fairs or home delivery).
---
Traditional POS acceptance terminals
The basic solutions for digital payment acceptance with an extremely easy experience, matching all security standards to the most up-to-date technologies. Effective and simple, they satisfy diverse payment needs, thanks to a wide range of different models, from desktop to cordless and portable solutions.
Our online payments acceptance offer provides flexible solutions that are ideal for any type of  e-commerce, whether small or big.
Our e-commerce solutions are easy, affordable and ready to use, with all the necessary security certificates and compliant with international protocols.
Our payment gateways allow a quick and easy shopping experience for the consumer, reducing abandonment rates while improving conversion rates and consumer loyalty.
Our e-commerce solutions are:
Complete
They enable transaction management on every circuit and accept all payment methods.

International circuits: Visa, Mastercard, Visa Electron, V-Pay, Maestro, JCB, Union Pay, American Express, Diners
Alternative payment methods: Google Pay, Apple Pay, Amazon Pay, Pay Pal, Klarna, Alipay, MyBank, WeChat, iDeal, GiroPay, Przelewy24, Bancontact, eps
 

Multi-channel and multi-device
They work on every device and channel, allowing a simple and intuitive payment experience 
 
Compatible with the main e-commerce platform
They are easy to integrate with the main e-commerce platforms and apps, thanks to free "plug & play" plugins and SDK packages for Android and iOS 


Versatile
They satisfy the needs of all business models (simple payments, subscriptions, recurrent payments, one-click payments, Public Administration, etc.), allowing Merchants to choose the best experience for their store, and the right payment method for their business and customers (Credit Cards, Debit Cards, Apple Pay, Google Pay, PayPal, and other APMs).


Global
They enable payments from anywhere in the world and in any currency, helping businesses to overcome any global challenge. Our e-commerce solutions also allow multi-currency management, letting clients pay in euro or any other currency and with a fixed exchange rate, thanks to the Dynamic Currency Conversion (DCC) service, and change the language of the payment interface correspondingly (English, French, German, Spanish, Portuguese, Arabic, Chinese, Japanese, Russian).


Advanced
Enable better business management, thanks to: 

Advanced reporting
Administrative integration through API
A team of experts always at your service. 
Business continuity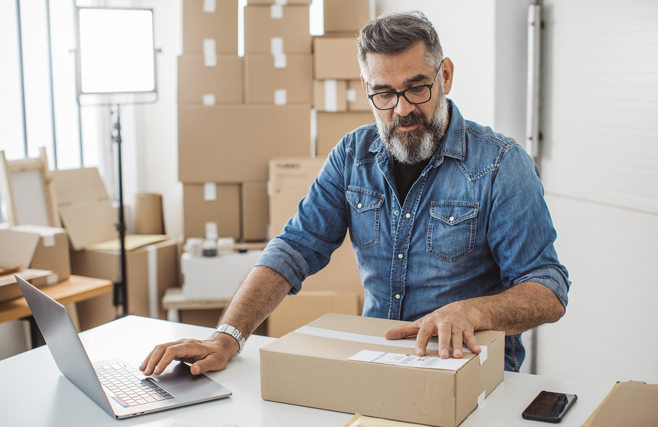 Consumer habits have changed and they are increasingly moving towards a "right now" approach for anything they ask, buy and order. Therefore payments are important to help merchants convert their customer interactions into purchases. Our full suite of products for Digital Commerce responds to the diverse needs of every merchant who has to accept payments outside of the physical store and provides an improved digital customer journey across the merchant's channels.
---
Online Commerce "Digital Catalogue/Digital Shop"
Thanks to our ready-made modules and templates, Merchants can easily set up and manage a simple online delivery business or e‑commerce web catalogue without any technical expertise required.
With our solution they just need to import the menu or catalogue and configure the delivery area/shipping coverage to start selling online.
They can also leverage the power of social commerce by sharing the link of their store on Facebook or use it in paid campaigns, easily from the back office of their Digital Shop.
---
Remote Commerce "Pay by link"
Accept payments via payment links which can be shared via SMS, messaging apps such as WhatsApp/Telegram, or even via email.
No complex set ups or technical know-how needed, simply enter the amount you want charge along with the description of the product you're selling and share it with your customer via a message/email, anywhere in the world, right from the palm of your hands.
The "Invisible Payments" package offers a simple yet innovative payment experience: the payment is made without the client having to pull out any card or even going to the cash register. 
How?
After the customer's first purchase, the card used for the payment gets tokenized, so that it can be used securely for future invisible payments, freeing the payment experience from the burden of waiting times.
But the Invisible Payment package also benefits the merchant: no queue, lower staff costs and, most importantly, improved customer retention.
Self-service: unattended stores
We offer self-service payment solutions that are easy to integrate on pre-existing terminals, and multifunctioning totems with integrated services for reservation, ticketing and payment.
Our solutions are ideal for Merchants and Companies with a high customer flow or that must guarantee their services 24/7 in unattended stores, such as public administrations, parking garages, break areas and gas stations.
Innovative and easy, this solution allows merchants to offer their clients the possibility to pay by installments, even if just partially, for their in-store and online purchases.
A simple way to grow the customer base and improve sales, thanks to quick and easy loan disbursement and without the need for the client to fill out additional forms or to wait for the risk assessment evaluation.
IBAN based payment services
Our IBAN based payment options allow merchants to safely and easily receive payments of large amounts directly into a bank account.
This service, designed for merchants such as doctors and dentists, notaries, jewellery stores, travel agents and car dealerships but also for utilities and insurance companies, can be easily integrated on their app and platforms.